At Nutemp we believe in the creation of healthy environments where our clients, team members and communities can all thrive. The foundation of this purpose has been built during the past four decades on the collective strength of our people.
We are proud to invest in our employees with a long-term outlook for both their professional and personal development. We remain committed to diversity, teamwork and mutual accountability while providing a positive work experience where everyone is respected, appreciated and safe.
At our core, we are builders. We build on the positive attitudes of our employees, on the reliability of our team and the strength of our commitment to each other. This spirit is what drives our work and how we consistently deliver the best outcomes for our clients.
JOIN A TEAM THAT YOU CAN BE PROUD OF:
BUILD YOUR CAREER AT NUTEMP
If you feel you're a great fit for our team, please email your resume to hr@nutemp.ca
GROW AND DIVERSIFY:
WITH A TEAM BY YOUR SIDE
At Nutemp we encourage the exchange of knowledge from everyone in our organization. Whether you are in the field as a seasoned journeyman, joining our apprenticeship program or part of our office team, you immediately gain the benefits of our wide-ranging experience as well as a commitment from the entire organization to help you integrate, succeed and achieve.
We believe we are better together—and that a strong team enables us to deliver the best results for our clients and for each other.
Our field and office personnel gain exposure to a wide range of tasks on a variety of different projects enabling them to fast-track their own success with the support of dedicated colleagues. By supporting each other through the most challenging projects, we create an environment where learning is organic and dynamic.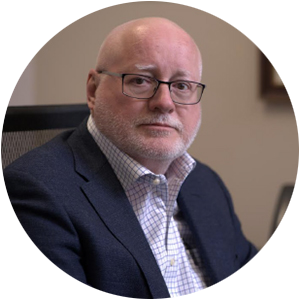 An Invitation from David McMichael - Founder & CEO
"One of our objectives is to provide a work environment that is conducive to both personal and professional growth. We are always looking for people who embrace our core values, have the will to succeed and are committed to honing the required skills to drive winning results for our clients, themselves and our company.
If you are interested in joining our team, please click on the Career Opportunities link to introduce yourself to our HR Manager."
Welcome from JP Martella - Installations Manager
"I have been with Nutemp for more than fifteen years starting as a plumbing apprentice and growing through the organization to my current position. Each step of my journey has presented opportunities to think, learn and solve problems while being part of a team that respects each other and the company's stated core values.
I'm passionate about building relationships with people who share similar values and helping them succeed at Nutemp. If you think you might be a good fit, we look forward to meeting you."
Medical
Drug Plan
Vision
Dental
Wellness Program
Deferred Profit Sharing Plan
Group RSP
Supporting Financial Goals & Future
Employee Assistance Program
Holidays/Vacation/Personal
Company Events
Continuing Education
Subsidized Education Plans
Plumbing
Sheet Metal
HVAC
Health & Safety
Our focus and priority is always on the safety of every job we undertake. To keep our employees, our trades and our clients safe every step of the way, Nutemp goes above and beyond to exceed all safety requirements. As part of that focus, Nutemp achieved COR Certification in 2018 and operates under the highest national standards for safety.
COR is nationally trademarked and endorsed by participating members of the Canadian Federation of Construction Safety Association (CFCSA) and the Infrastructure Health and Safety Association (IHSA). We value our team's safety and well-being as part of the Nutemp culture and will continue to place a high priority on making sure all of our people get home safely from every job.
SOCIAL RESPONSIBILITY AT NUTEMP
Nutemp Mechanical Systems Ltd. is an equal opportunity employer. Nutemp is committed to building a team that celebrates diversity and inclusion for the benefit of our employees, our clients and our community. We are proud to be an Equal Employment Opportunity and Affirmative Action employer who does not discriminate in employment on the basis of race, colour, religion, sex, national origin, political affiliation, sexual orientation, disability, or other applicable prohibited grounds. If you need assistance or accommodation due to a disability please contact us at info@nutemp.ca or at 905-338-5603.